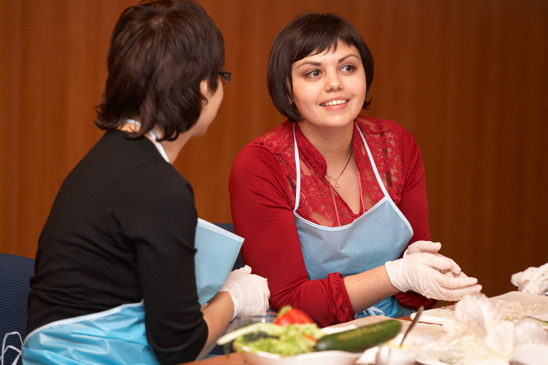 Group nutrition presentations are a great way to educate large groups, create a community of support, and keep costs down for every participant!
With group coaching, Dr. Gail educates your community with health and wellness tools that you can use to enhance your wellness!
Choose to host Dr. Gail for individual or a series of nutrition and wellness seminars.
Group Presentation Ideas for Hosts:
Introductory Class on Raw Foods
Learning to Cook Workshop Series
8 Week Group Nutrition Coaching and Support
Raw Food Detox Weekend Workshop
10 Week Raw Foods Training
Eating with Nature Health Workshops
Health & Wellness Lectures
Dr. Gail can help you and your community reach a better state of health through consistent group coaching or one-time special events.
Contact Dr. Gail today to inquire about her availability for your group coaching needs.