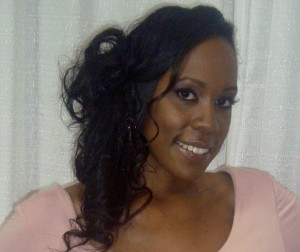 Ruchelle 'Chelly' Williams AKA Raw Chef Chelly
As a Health Coach and Wellness Educator I practice in the New York Tri-State area, the Maryland DC Tri-State area, and the Detroit Metro Area.
I received my training from the Institute for Integrative Nutrition in New York City where I was trained in more than one hundred dietary theories and a variety of practical lifestyle coaching methods. Drawing on this knowledge, I will help you create a completely personalized "roadmap to health" that suits your unique body, lifestyle, preferences, and goals.
My children are my "little chickens", since I don't want the pleasure of eating chicken, I can at least use the word. It's a long story but when we changed our diets back in 2004, wow, 9 years ago, to a vegetarian diet, we ate soy chicken nuggets and that began my claim to fame as the mother and aunt who calls all the little ones "Chicken Nuggets or Chicken" for short. My children are phenomenal, smart, tenacious, creative, healthy and 98% raw vegan radiant children. They have been homeschooled most of their lives only having 2 years of public school under their belts at 15, my daughter Daisy and 16 my son Diesel.
Why health, healing and the raw diet are now my passion
I weighed 187 lbs at 5′ 6″, size 16-18, shoe size 10-11.
I suffered from major colds, chronic ear, nose and throat infections, horrible menstrual cramps, gynecological issues, fatigue, acne, constipation and indigestion.
I took antibiotics and over the counter medications on a regular basis.
I also enjoyed McDonalds, Wendys, Pizza Joints, White Castle, Old Country Buffet, Olive Garden, Cheesecake Factory, Cracker Barrel, PF Chang and Boston Market
I ate meat including pork, chicken, poultry, seafood and beef occasionally. I ate dairy, processed and chemicalized foods and snacks that included Snickers, Twix, Chips, Twinkies, Sweet Tarts, Gum, Ice Cream and Bread, did I say Bread, I mean lots of bread!!!
I grew up drinking Kool Aide, Sprite, Coke, processed fruit juices and milk.
The major turning point for my children and I actually came when my sons skin developed white spots all over. My son was polk-a-dotted white and tan. After trying to listen to 3 different dermatologist, I finally started my research and quest for healing.
Weightloss can be achieved, but our thinking and mind sets need to be renewed and hard work, dedication and consistency is key. My daughter has lost weight as well, she and my son have not had a hard core cold or illness in 9 years. As a family we have the pleasure of not using our pharmaceutical insurance and we go to the doctor once a year for a check up, that's it! I have lost over 47 lbs, I now weigh 140 lbs at 5′ 6″, my BMI is in the normal range, I wear a size 4 and size 9 shoe, yes even my feet shrank. My son is all one color, tan that is. He is taller than me, thin and very strong.
Curious about the Raw Living Food craze?
As a Raw Food Chef and expert in the field of healing through raw foods, I help my clients to reclaim Divine Health & Wellness by incorporating more raw foods and practicing healthier lifestyle habits.
My work combines powerful mind renewing principles to produce quick and lasting results with a focus on:
weight loss
PCOS, Allergies, Autoimmune disorders
Cancer prevention, alternative therapy
healthy eating at home and on the go
reversing sickness and disease
reducing medication & supplement dependency and
making the switch from unhealthy to healthy lifestyle habits
I hope you have enjoyed reading about me. In case you want more, I am also a former model and cheerleader, I love to ride horses, dance, read, run and play sports. I am happy to say my energy levels surpass that of my children and after eating 100% raw for 5 years I don't think I will be turning back any time soon. I can actually say I am on the path to Divine Health & Wellness and the journey gets better every day!
Board Certified Holistic Health Coach
American Association of Drugless Practitioners
Raw Living Foods Chef
Zumba Instructor