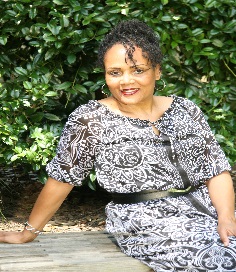 Sharon V.B. Roulhac
Certified Integrative Nutrition Coach
Internationally Certified Colon Hydrotherapist (Advanced Level)
Education:
Graduate, Institute for Integrative Nutrition, New York
Certified LIBBE Colon Hydrotherapist, San Antonio, Texas
I-ACT Certified Colon Hydrotherapist, Washington, DC
B.A., University of Colorado, Denver, Colorado
Graduated Magna Cum Laude
Practice Philosophy: A healthy colon, consistent internal cleansing and plant based nutrition are the lifelines to optimal health and wellness.
Areas of Interest: Colon health, internal cleansing/detoxification, herbal medicine, aromatherapy, essential oils, nutrition, and biodynamic farming.
Sharon Roulhac was introduced initially to holistic health in 1990 when she relocated to Denver, Colorado from Washington, DC. At that time she began detoxifying and rejuvenating her body to repair a sluggish, impaired digestive system by utilizing colon hydrotherapy, nutrition and other detoxification treatments. Sharon observed increased energy, improved moods and a general feeling of well-being. Her excitement about her own improved health prompted Sharon to begin formal studies of colon health when she returned to her hometown of Washington, DC to care for her ailing father. She studied as a colon hydrotherapy intern at National Integrated Health Associates ("NIHA") under Sakiliba Mines, MD, and eventually assumed full responsibility for NIHA's entire Detoxification and Rejuvenation Department for seven years.
More recently, Sharon was affiliated with Relaxing Alternatives Wellness Center in Gaithersburg, MD where she continued to develop her knowledge and expertise in this spa environment.
Being trained as a colon hydrotherapist by a medical doctor (who is an I-ACT certified colon hydrotherapy instructor) provided Sharon with a solid, clinical background in colon hydrotherapy. At NIHA she cared for chronically, and sometimes terminally, ill patients. The experience she gained at Relaxing Alternatives was quite different because most clients needed to be educated on the importance of proper elimination. They knew they did not feel well but, for the most part, did not understand the long term ramifications of constipation and carrying their toxic overload. In this position, patient education was key. Sharon provided them with tools to care for their colon on a daily basis.
Sharon continues to study the amazing colon by attending regional and national health conferences, participating in webinars, by reading medical publications and through extensive client observation. She is certified at the advanced level by the International Association for Colon Hydrotherapy; her goal is to become an I-ACT certified colon hydrotherapy instructor. Sharon graduated from the Institute for Integrative Nutrition ("IIN") in 2012 and is a certified integrative nutrition coach. She is a member of the International Association for Colon Hydrotherapy and the American Association of Drugless Practitioners. Sharon is currently engaged in further training through IIN to develop additional marketing and business development skills.